What to eat in istanbul Turkey Most Popular Local Foods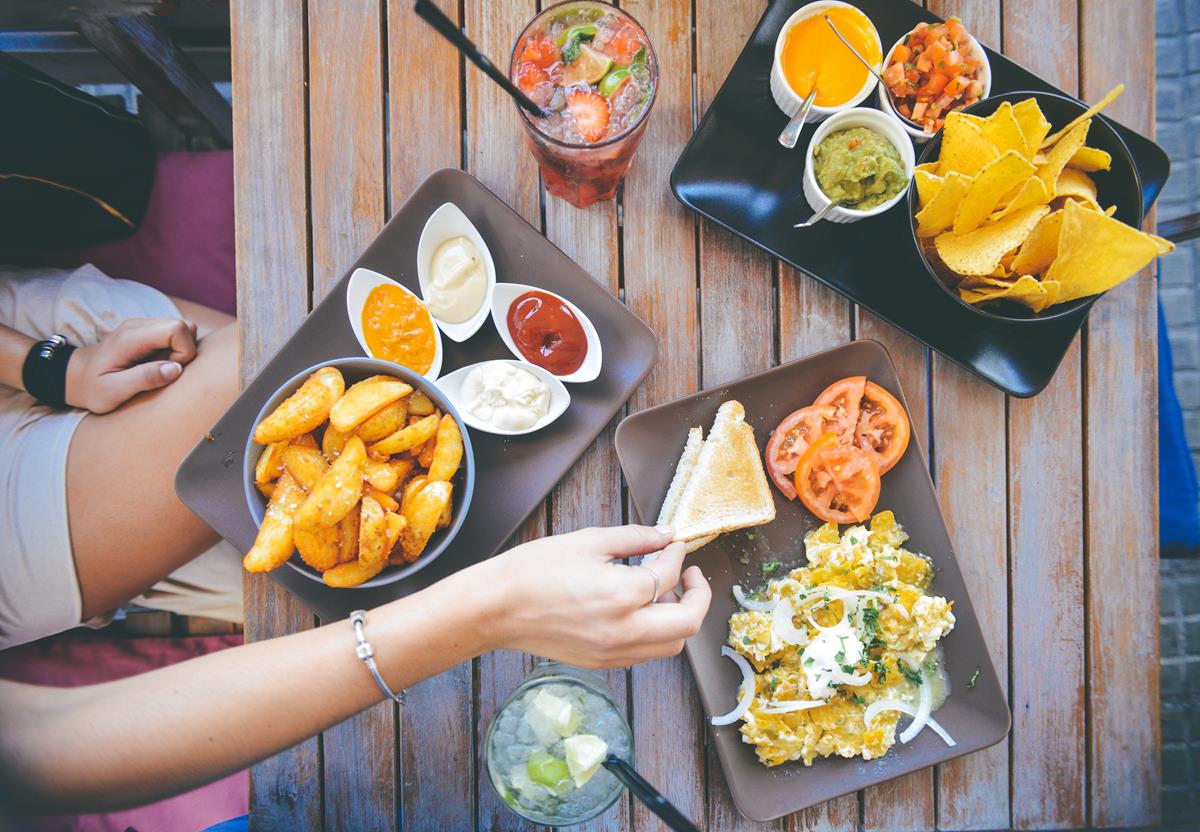 If you are traveling to Turkey then indulging in local food and cuisine is the must experience. You cannot really go wrong when it comes to food in Turkey. There is a wide variety of food from sweet Baklava to rich yogurt and Turkish coffee. Here is What to eat in istanbul Turkey. The list of Most Popular Local Foods.
1. Kebap
This is one of the most loved Turkish cuisines which usually means "charcoal grilled". This dish is cooked on the grill and is sold with vegetables like tomato, cucumber, and pickles. It is a meat dish so if you are vegetarian then you must avoid it at every cost. The best-known kebap is Adana kebap which is sandwiched between thick eggplant slices and dürüm wrap. Another famous is Iskender kebap which was invented by Iskender Efendi in 1867 and is presented with yogurt, tomato sauce, and butter.
2. Simit
This common snack available on streets and dates back to 16th century. This sesame encrusted simit is both breakfast staple and popular street food.
3. Yogurt
Yogurt is one of the most loved cuisines which originated in Central Asia. Turks eat it plain or as a side called cicek. It also serves a base for soup. Another famous use is a salty beverage which is also known as ayran
4. Kahvaltı
This Turkish breakfast is must have it cuisine. It is served with freshly baked bread accompanied with honey, cream, jam, different variety of cheese, tomato and cucumber with a bit of oil. Every region has there own version of the breakfast. You can also try to eat with eggs which are cooked with onion, green peppers, and tomatoes.
5. Lokum
Lokum is often flavored with rosewater, the delicate, sweet fragrance once cherished by Ottoman chefs but now surviving in just a handful of desserts, like güllaç. Turkey is the world's biggest producer of Damascus roses, whose prized oil is a key ingredient in perfumes. Its petals also make incredible marmalade or can be infused in apple vinegar and olive oil. To visit the epicenter of rose production in Turkey, check out the town of Isparta, north of Antalya.
6. Baklava
This is a dessert which originated in Central Asia and later migrated to Ottoman world and then later to Europe. This has undisputed supremacy in the city of Gaziantep. It is sweet stacks filled with milky honey and nuts.
7. Nuts and fruit Nutella
the main ingredient comes from Turkey. This country is rich in nuts and Turks eat it as leisure food. You can find it on the breakfast table or with drinks. So do not hesitate from indulging in nuts when you are here.
8. Pide:
Its Turkish version of pizza, which is a flatbread baked in the oven. It comes in a variety of toppings like sucuk, pastrami, minced meat and many more. Cheese and veggies are also added on the pide. There are specialty shops which specifically sell pide. This dish is completed by breaking an egg on top of it after which it is baked in the oven.
9. Maraş Dondurma
Turkish ice cream is different than the one you usually eat. It has smoky and mastic taste and texture. You can buy it from local dondurma from vendor dressed in Maras costume. They sometimes also play tricks while serving you an ice cream.
10. Mantı
In many country the version of meat wrapped in pastry is different. In Italy it is called ravioli whereas in Turkey it is called manti. It is served with yogurt, butter, and chopped herbs and chilled.
11. Dolma and sarma
Turkish dolma is stuffed pepper, zucchini, eggplants with rice and meat. It is slowly cooked in steam and then braised in oil. Sarma is similar thing rolled in cabbage leaves or vine leaves. They are staple served on many occasions.
12. Turkish delight (and Turkish coffee)
Turks love sweet and delicious jelly lokum. It comes in variety of flavours, shapes and colours. It is coated with icing sugar or coconut and sold in beautiful boxes. They are also served with Turkish coffee at the end of a meal.
13. Turşu
Turks like pickle and they will pickle anything from eggplants, to pine cones, they get them immersed in tart vinegar. These are then jarred and served with food.