Sabiha Gokcen Airport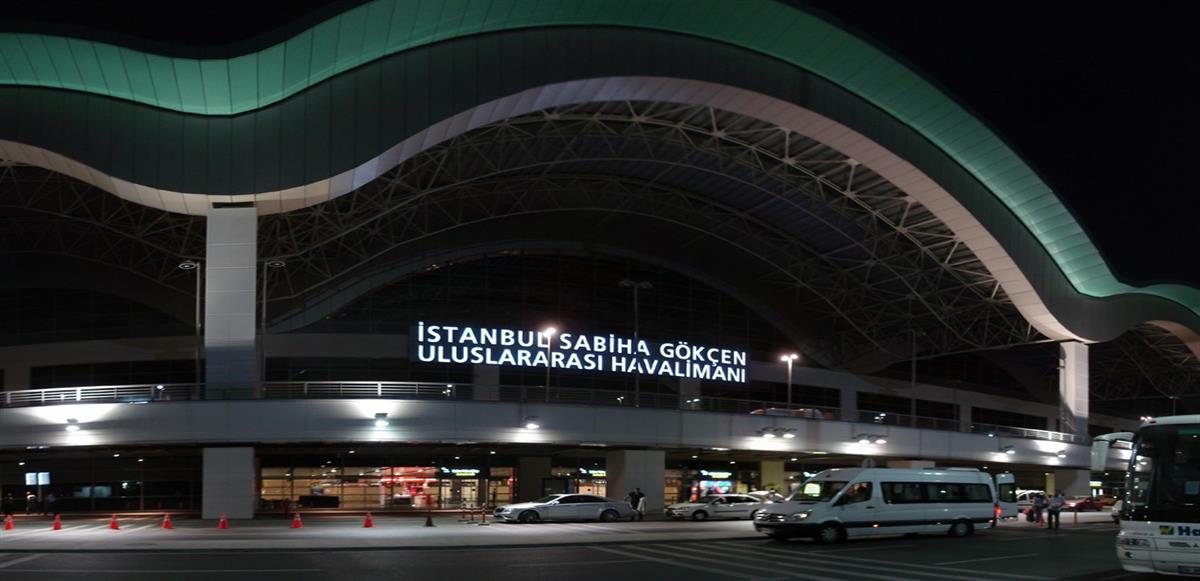 About Sabiha Gokcen
Airport Sabiha Gokcen International Airport is one of the two international airports in Istanbul. It is located 35 km southeast of central Istanbul on the Asian side. It serves as the hub of Pegasus Airlines and Turkish Airlines. This facility is named after Sabiha Gokcen, the adoptive daughter of Mustafa Kemal Ataturk, who was the first female fighter pilot in the airport.
It is currently being operated by Istanbul Sabiha Gökçen International Airport Investment Development and Operation Inc. (ISG), a company founded in partnership by Limak Holding (LIMAK), GMR Infrastructure Limited (GMR), and Malaysia Airports Holdings Berhad (MAHB) in 2008. This group is responsible for managing the terminal buildings, car park, ground handling, cargo and aircraft refueling operations, the airport hotel and CIP facilities.
Sabiha Gokcen Airport provides services:
128 check-in and self-service check-in kiosks a total of 74 passport counters for incoming and outgoing passengers
Food court for cafés and restaurants belonging to the leading food & beverage brands
Duty Free shopping having duty free shopping items, such as local/foreign drinks, tobacco and cosmetics especially ready-wear, textile accessories and electronics are offered for sale
3 apron viewing lounges and CIP halls
VIP building with a terminal connection
Conference center
Car parking with a capacity of about 4,718 vehicles & 72 buses Airport hotel
EDS (Explosives Detection Systems) baggage screening
Sabiha Gokcen Airport served around 31 million passenger traffic with 20 million passengers for domestic travel and 10 million international travel.
Transfer from Sabiha Gokcen Airport
TRANiGO Provides Transfer Services from Sabiha Gokcen Airport to anywhere in Istanbul by our experienced and local drivers.
You can now book your transfer service that best suits your needs through a simple process. Book now your transfer and let us handle your ride. Being experienced and professional providers our aim is to make the ride as comfortable and safe as possible.
At Airport our member of staff will be waiting for you with a sign and your name. Upon arrival, he will escort you to the car and the driver will then transfer you to your destination.