How To Get Around Istanbul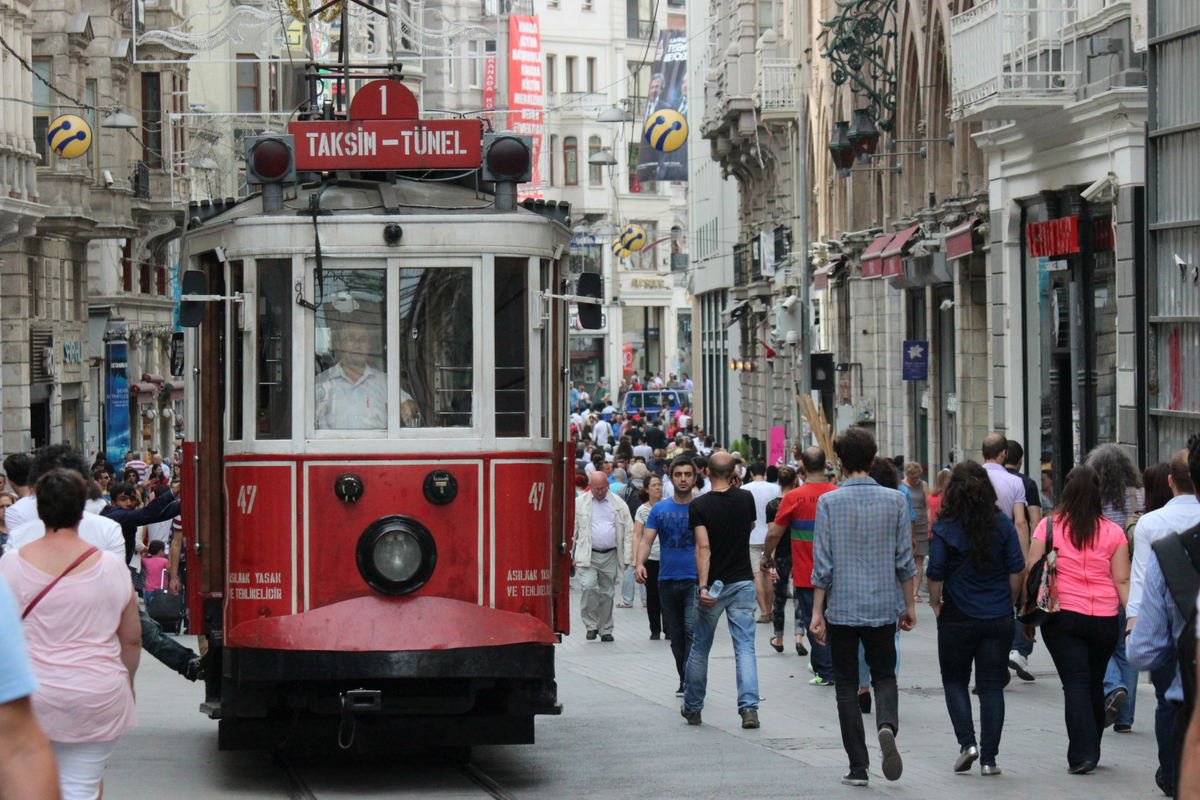 Istanbul being one the biggest cosmopolitan city has its merit and demerits. For first time visitors, it can become a bit confusing. Well dont worry, we have bought perfect guide which can help you to move around the city without any hassle. This guide is sure to help you out and be a foundation for relaxing trip.
Istanbul has one of the most sophisticated transport infrastructure connecting almost all corners of the city. The city provides you with plenty of options like sea buses, ferries, trams, taxis, metro, rental cars and trains to travel within and outside the city. It might be bit confusing to figure it out but our guide will surely help you out.
Get Istanbul Kart
The first step to acquaint yourself to the transport system is by purchasing Istanbul Kart. This card will help you to pay your ticket for mostly all of the transport network. Following are the available options at your disposle.
Metro
Marmaray Line
Metro bus
City buses
Tramway
Funiculars
Ferries and Sea Buses
Unfortunately, you will not be able to use it for dolmus and Havatas coach.
How It Works
It works like a debit card and is usable as long as it is loaded with money. At one time maximum five people can travel on this card. You can purchase this card from stalls near metro station called "akbil satış noktası (literal meaning "they also sell cards"). You cannot purchase this card from inside the station. The card usually costs around 10 TL.
If you are not interested in purchasing the card, you can buy a single pass called jeton. You can also purchase electronic ticket wihich is good enough for 10 trips at very reasonable price.
In our opinion, if you are planning longer stay opt for this kart.
How To Get Around Istanbul
Following are the main modes you can use to get around istanbul. We have tried to list the best and economical ways.
Metro
Setup in 2000, it is considered one of the best metro system. There are three lines M1, M2 and M6. M1 connects Ataturk International Airport and Aksaray in Fatih. M2 connects Golden Horn to Yenikapi and Haciosman, whereas M6 connects Levent to Etiler and Bosphorus University
Marmaray Line
Marmary line was one of its kind which passes under the Bosphorus connecting Asian (Uskudur) to European side (Sireci) through a tunnel. It was a dream of Ottoman Sultan some 150 years ago but was materialized in in 2015.
Metro Bus
Metro buses operate on three special lines thus giving you relief from the traffic jams in Istanbul and connect European to Asian Side on following stops:
34 between Zincirlikuyu and Avcılar
34T between Topkapı and Avcılar
34A between Cevizlibağ and Söğütlüçeşme (over the bridge)
34AS between Avcılar and Söğütlüçeşme (over the bridge)
34BZ between Beylikdüzü and Zincirlikuyu
34U between Uzunçayır and Zincirlikuyu
34Z between Söğütlüçeşme and Zincirlikuyu (over the bridge)
You can get more information by clicking on metro-bus website.
Havatas Coach
This coach connects airport to main city. There are two airport, one on Asian side and the other on European side and this bus drops you at Taksim (European) and Yanikapi (Asian side). It operates between 4.30 am to 1 am. The ticket costs 20 TL. These buses are usually blue and white and are usually parked outside arrival gate of airport. Conductors also helps you with stowing your luggage.
City Buses
These are Green, Blue and Pink buses which require Istanbul Kart to travel with. They are considered to be the cheapest commute between different stops in the city. Only blue buses allows you to pay the cash. You can visit IETT website for more information about the routes and offers.
Dolmus
These are mini buses which are yellow, blue and sometimes green. They operate full night and has a capacity of around 10 people. You can get off at any point and only accepts money. These buses are speedy and connects both european and asian sides. Following are the stops:
Taksim - Bakırköy
Şişli - Bakırköy
Taksim - Cevizlibağ
Topkapı - Taksim
Beşiktaş - Taksim
Kadıköy – Taksim
Kadıköy - Şişli
Nişantaşı - Kadıköy
Bostancı - Taksim
Bostancı - Şişli
Üsküdar-Kadıköy
Üsküdar-Bağlarbaşı
Kadıköy-Bağlarbaşı
Üsküdar-Beykoz
Ferry
Ferry which is famously known as vapur in Turkey is the easiest and cheapest way to move across European and Asian side via Bosphorus. The service starts from 8AM and works till 6 PM at night. They usually use three ports; Besiktas, Kabatas and Karakoy. You can enjoy peaceful sea while travelling on these ferries. Istanbul Kart is operational on these ferries.
View their timetables at Sehir Hatlari website.
Sea Taxis
In case you want to travel outside the operational timings of governmental ferries, sea taxis are the one to go for. They operate 24/7 and are a bit expensive mode of transportation for moving across Bosphorus, Princes Island and many other spots on both Asian and European side.
Tram
This is one of best options for tourist as it passes through almost all the major historical spots in Istanbul city. The tramway connects Beygolu with Fatih. On your way you can stop at places like Topkapi Palace, Sultanahmet, Aya Sophia, Blue Mosque, Grand bazar and Eminonu.It starts from Kabats and ends in Bagcilar. For more information, see IEET website.
Nostalgic Tram
It is one of the famous tram also known as Nostalgic Tram. This train has two tracks, one running across the length of Istiklal Street and the other one on Asian side from Kadikoy to Moda. You can enjoy the old tram system of Istanbul.
Funiculars
There are three funiculars operating in Istanbul.
Tunel - Karakoy is 140 year old tunnel and takes you down
Kabatas- Taksim connecting them through shortest tunnel
Eyup: It takes you up to the hill to Pierre Loti Cafe to mesmerize you
Taxis
The yellow cars that you will see in Istanbul are usually called as "Taksi". They are available both day and night. You can book a taksi through one of the depots or by using bitaksi app. Normal fare starts from 3.45 TL and can go up to 50 TL for the airport drop off.
Private Transfer In Istanbul
Istanbul also offers various private transfers in the city. It is a bit expensive to travel in them but they are very comfortable options specially when you are visiting with extended family. There are couple of options but Effendi Travels and Turkey Travel Group are the most famous private transfers facilities in Istanbul.