Rome Airport Transfer Local Transportation in Rome
Fiumicino International Airport is the gateway to Rome. Fiumicino International me and is around 35 km away from the main city centre. Fiumicino International Airport, commonly known as Leonardo da Vinci Airport, also an accessible transport system.
Train Lines from Fiumicino Airport to Rome
Leonardo Express-The Leonardo Express leaves every 30 minutes from Roma Terminal to Rome. The trip is around 35-minute trip costing € 14 and is available online and from the departure platform. The ticket is a general ticket for a specific route.
Buses From Fiumicino Airport to Rome
Terravision bus - it is one of the easiest and cheapest connections between Fiumicino airport and Rome. The trip is around 55 minutes and you have to be at the bus departure terminal 15 minutes ago to get a confirmation of online reservation seat. These tickets can be booked both online or be bought from the terminal between € 5-10. The bus departs from terminal 3.
SIT Shuttle Buses - It operates buses from the airport to Termini and Piazza Cavour. You can make the reservation both online and from the departure terminal in only 6 €.
Public Bus -The public bus stop is located at the ground level of Terminal 1. The tickets can be purchased from the baggage area with a sign reading Tabaccheria.
Cortal Bus- It is an inexpensive choice from Fiumicino to EUR Magliana stop. It costs around 4 €.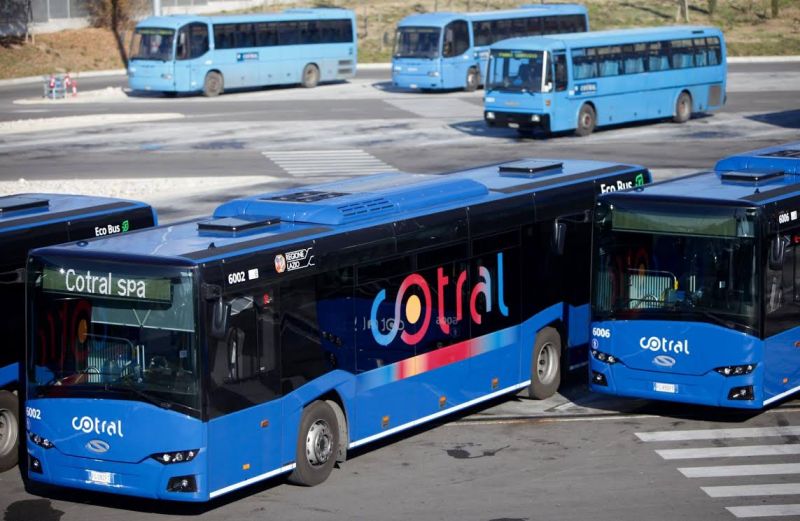 Taxis from Fiumicino Airport to Rome
Taxis in Rome are white and have a flat fare of € 48 from Fiumicino airport to downtown Rome. Some taxis which are from Fiumicino do not operate on a flat rate rather they have a flexible rate. Most of the taxis drivers are honest but still, you need to be careful about the crooks. Do not negotiate the price and always be sure that the meter is activated.
Private Rental Car/Taxi Transfer
You can also rent a car from the airport and which can drive you to the hotel. It is more of a comfortable ride option for your hotel. If you are planning a trip to Rome or need transport or a car then there are many private rental companies which offer this solution at a very cheaper rate.
There are many private rental companies which offer this solution at a very cheaper rate. If you are looking for comfortable and reliable transfer services to get you to Rome then TRANIGO is one of the reliable services operating in Rome. TRANIGO also covers all your transportation needs from parties to meetings. TRANIGO is the answer to all your taxi service needs. You have many options available to transfer from the airport to different areas of the region. All of them provide comfort which is proportional to the price. For a comfortable ride and transfer to your choice of destination, we recommend that choose TRANIGO. TRANIGO has years of experience with professional drivers and fleet of cars. For more information, please click the link TRANIGO!!!