Things To Do In Cappadocia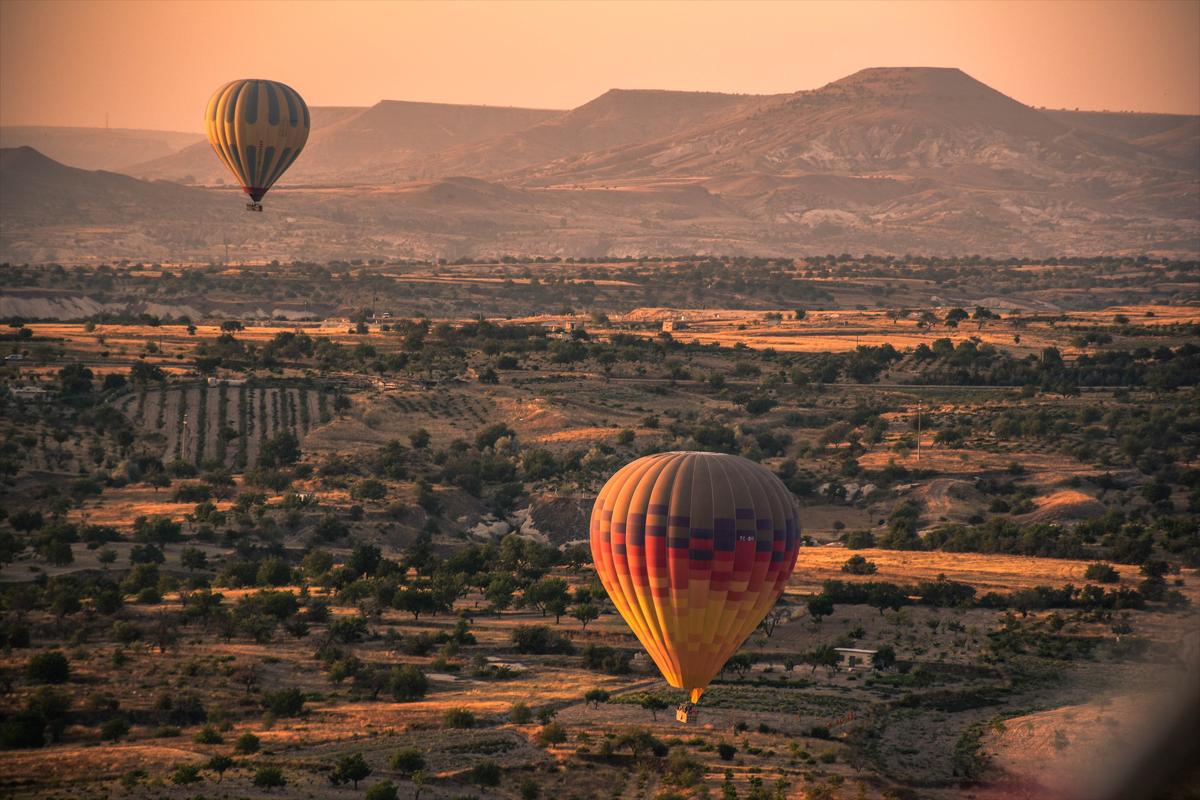 Cappadocia is one of the hottest destinations of Turkey and thousands of people fly to this destination from all across the world either as tourists or as pilgrims. This "land of the beautiful horses" is around 730 km southeast of Istanbul famous for its lunar landscape beauty formed by the geological structure. Thousand years ago, this area was geographically active and these volcanic structures later evolved in the chimney like structures also known as "fairy chimney" or "peri bacha". Back in time, these fairy chimnies were used as a hiding place by early Christians.
Enjoy The History Of Cappadocia
History of this region goes back to early times when it was occupied by Hittites from 1800 BC to 1200 BC followed by Persian and Romans. During Roman and Byzantine periods, it became a safe haven for early Christians during 4th to the 11th-century building churches, monasteries, and many more structures.
UNESCO World Heritage Site
Cappadocia lost its significance in Anatolia but regained its image on the world map after French priest discovered churches in 1907. After the independence and formation of the Turkish Republic, the area became the famous tourist hub. In 1982, UNESCO officially designated this area as "UNESCO's World Heritage Site". In 1982, Government of Turkey started an archaeological project to rescue the remains of this area. Finally, in 1985, UNESCO officially designated this area as "World Heritage Site".
Hiking in the Valleys
Cappadocia valley has many hiking trails that loop around Gulledere (Rose Valley), Devrent Valley and many more other valleys. During your hiking, you can enjoy the rock formation from geological activities which happened ages ago.
Ride in Hot Air Balloon
This is one of the magical experience giving you a birds-eye view of the valley. It usually happens at the dawn and sails in the air for around 2 hours. You can enjoy the panoramic view of fairy chimneys and the valley. For a magical experience, try hot air balloon ride in Cappadocia that will give you bird's eye view of the valley. This is probably the one of top item in top things to do Cappadocia bucket list. It happens to one of the popular places for celebrating happiness with your loved ones.
Open Goreme Air Museum
Open Goreme Air Museum is a mass collection of historical monasteries and cave churches. Some of those churches are the finest specimens of Byzantine Era with frescos on the walls and ceiling. They portray scenes from the scripture thus giving it supreme status for pilgrim visit. Although over time these structures were neglected but later in the 1900s they were restored to their original conditions and was given the status as UNESCO World Heritage.
Indulging in Turkish Folk Dance
Turkish Night is one of the amazing experience that one should experience. Turkish dance with scintillating moves is sure to enchant you followed with some skits from Turkish Culture. They mostly recreate Turkish wedding and henna events with Turkish foods and drinks. Usually, it takes place in one of the caves of Cappadocia.
Staying In Cave Hotel
This is one of the biggest charms of this area in the Cappadocia region. People are still living in these fairy chimneys and some of these fairy chimneys have been converted into cave hotels. These cave hotels have excellent heating and cooling system for the tourist. Byzantine used it for a hiding place but most of them have been converted into touristic spots.
Visiting Underground Cities
Early Christians had marvelous architectural skills and Derinkuyu present the mastery of this skill. It is eight stories structure carved below the earth. This settlement will surely give you sneak peek of how early Christians lived and the extent they went to make it secure. You can only visit three stories are open to the public and others are closed due to security concerns.
Pashabag's Fairy Chimney
Pashbag is the region with the majority of fairy chimneys are present. These structures evolved as a result of a geological activity which took place a million year ago. Later this place became a hiding sanctuary for early Christians.
Transfer with TRANIGO
Book your transfer with TRANIGO today to pick you up from the hotel. Visit Nevsehir transfer page for Cappadocia transfers and enjoy your trip to this beautiful place.