Interesting Facts About Cappadocia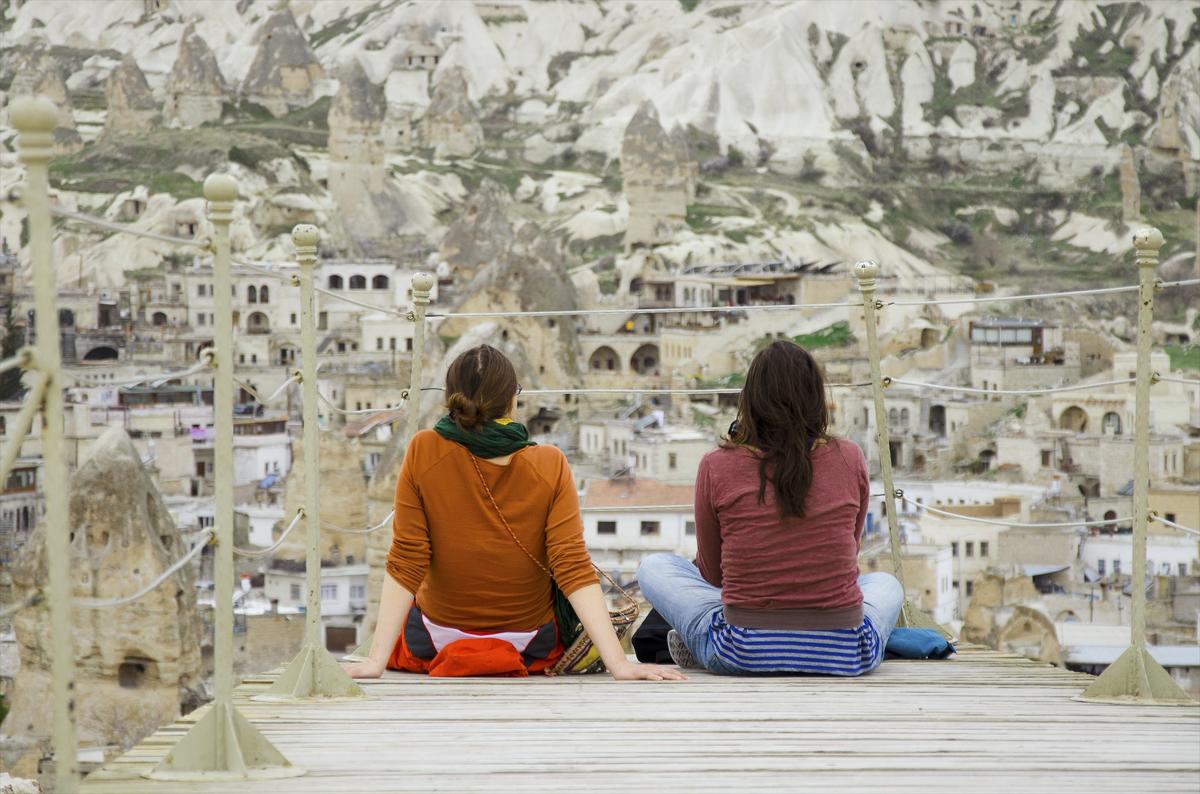 Cappadocia is one of the historical and most beautiful destinations of the world attracting thousands of tourists from across the world. It is around 730 km away from Istanbul and has a beauty mark of fairy chimneys scattered all across the region. It has been home to many empires like Byzantine, Roman, and Ottoman. After the independence, Cappadocia became part of the modern Turkish Republic and became a major tourism hub. Below are some facts about Cappadocia that might interest you:
1. Cappadocia attracts thousand of tourist mainly to its mushroom-like fairies. These mushrooms were formed during the geological activities and erosion of volcanic sediments. These sediments solidified into the soft rock which later took the shape of a mushroom.
2. These soft tuffs were used by early inhabitants (Early Christians) as shelters. They built underground cities and caves in these fairy chimneys.
3. Cappadocia region is scattered around three central Anatolian provinces of Nevsehir, Kayseri, and Nigde and is spread on an area of 5000 square kilometers.
4. The word "Cappadocia" is derived from the Persian word "Katpaktukya" which literally means as "the land of beautiful horses".
5. Cappadocia was a result of volcanic eruptions that took place 3-4 million years ago.
6. The word Gerome means "you cannot see in here" is a literal representation of the underground city which was built during that time.
7. Cappadocia was largely monastery which means that it encouraged people to gather in monasteries and to pray together.
8. Tokali Kilise Church is one of the best-preserved paintings from the Middle age from Byzantine Cappadocia.
9. The mount Aktepe near Goreme and many rock sites in Cappadocia are designated as UNESCO World Heritage Site.
10. There are a number of underground cities in Cappadocia all connected by a network of tunnels. Some of these are open to visitors but many are in the land of private property.
11. There are around 600 churches carved from the soft Cappadocian tuff and many of the churches have not been discovered yet. These Churches have beautifully painted fresco with amazing details
12. The Goreme Open Air Museum is a well known religious complex in the world which was enlisted as a UNESCO World Heritage Site in 1985.
13. This region is also famous for its winemaking history. There are many wine tasting shops where the visitor can sample good wines.
Transfer with TRANIGO
Book your transfer with TRANIGO today to pick you up from the hotel. Visit Nevsehir transfer page for Cappadocia transfers and enjoy your trip to this beautiful place.