Fethiye Airport Transfer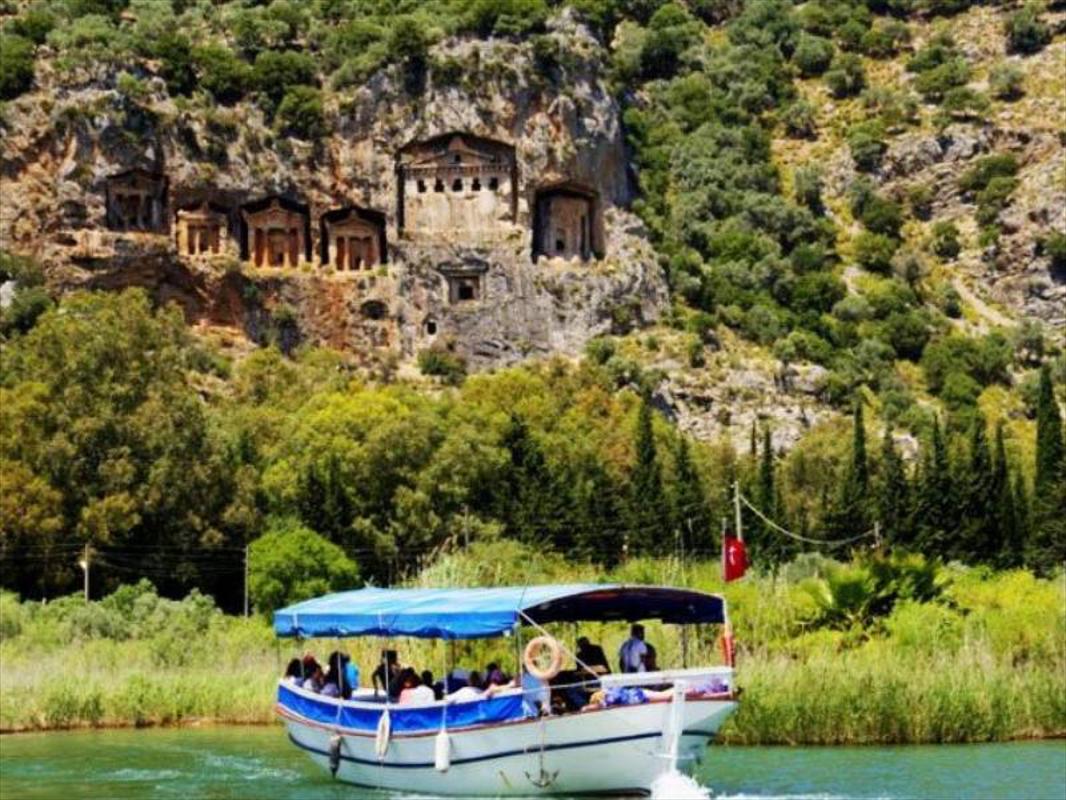 Fethiye, a district and port city, is located on the Turquoise Coast in southwestern Turkey. The city is known for its blue waters, Butterfly Valley, rock tombs dated the 4th-century B.C, natural harbour and Ölüdeniz.
HAVAS



Havas airport buses are one of the easiest ways to transfer from Dalaman Airport to and from Fethiye.

Route:

Intercity Bus Terminal, Adnan Menderes Boulevard, Günlükbaşı, Göcek, Dalaman and Airport.

Timetable: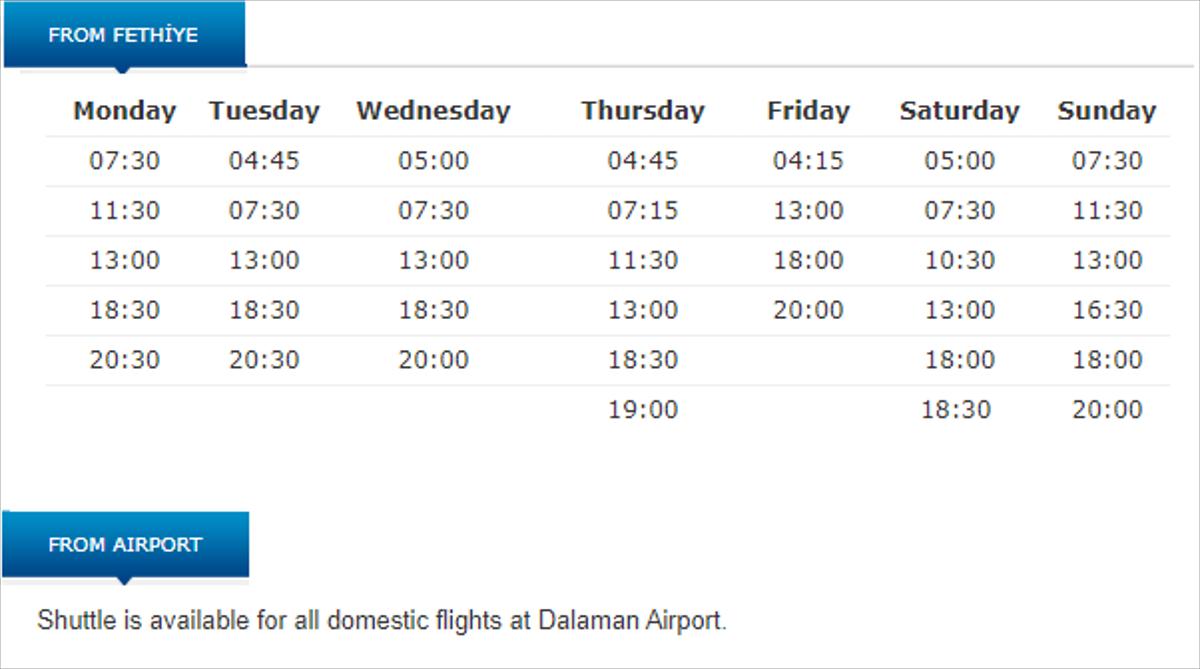 Muttaş
The visitors can also travel from/to Dalaman Airport to/from Fethiye. Muttaş buses run everyday. The visitors are supposed to go Fethiye Bus Station to get on the buses.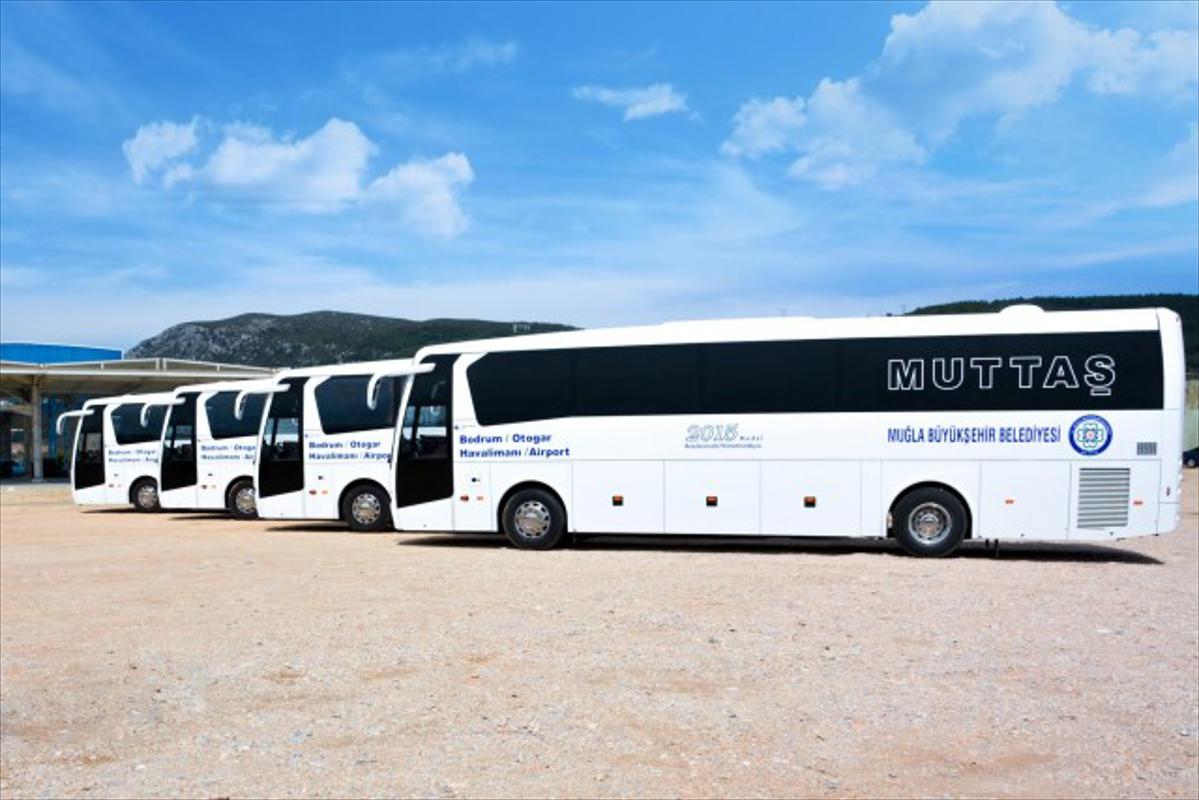 Timetable: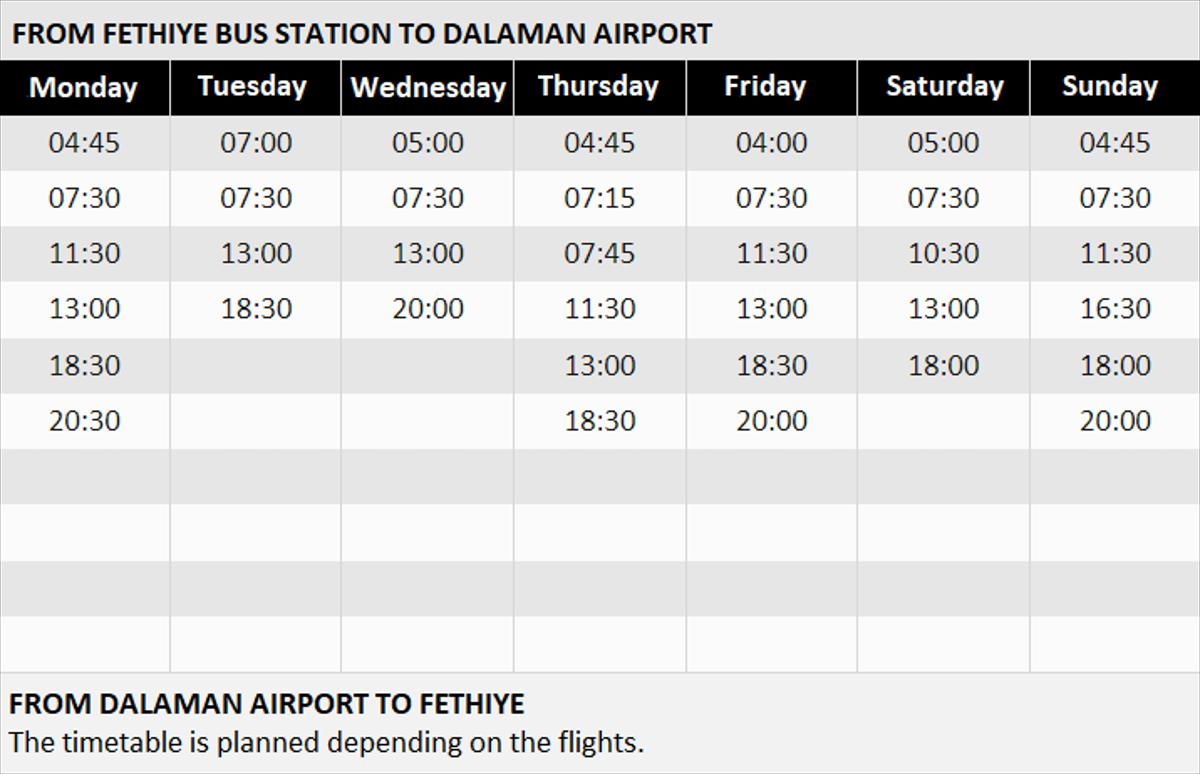 Taxi

Taking taxi is one another option. The distance is around 46 km between Dalaman Airport and Fethiye. The journey takes around 1 hour. If you are planning to take a taxi from/to Fethiye to/from Dalaman Airport, you can choose other options to make your journey more comfortable.
Private Rental Car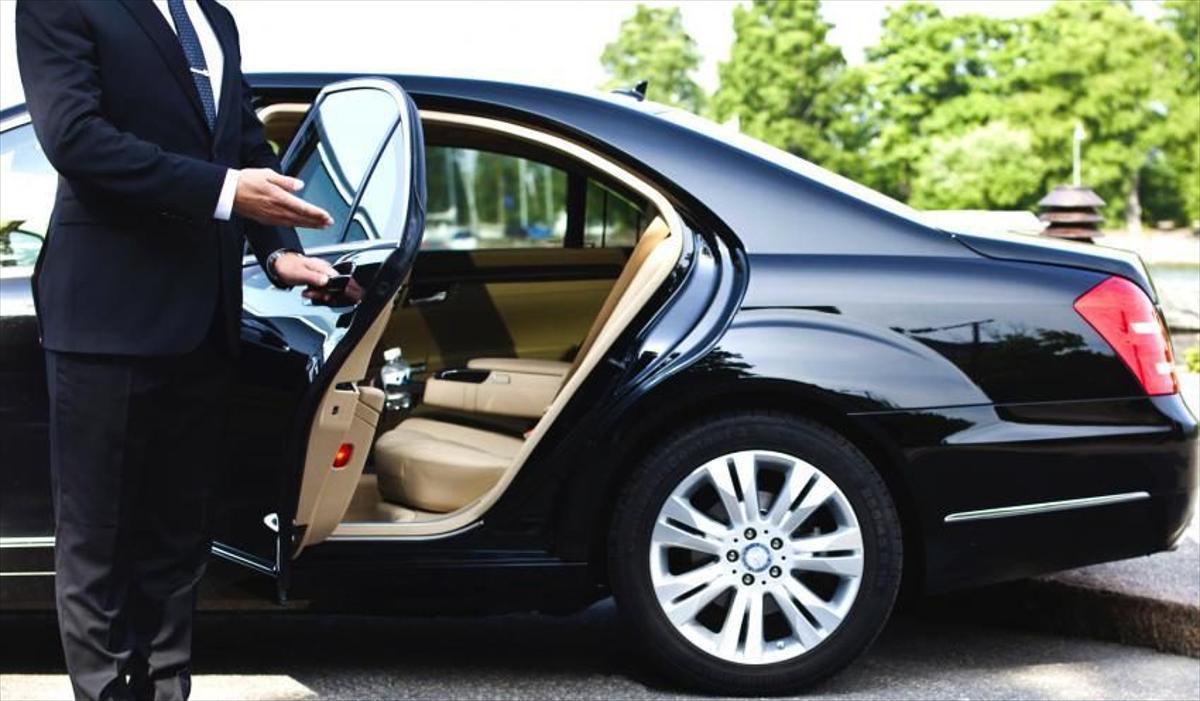 If you are planning a trip to Fethiye or need transport or a car, you can find many private rental companies. However, you should be careful before renting the car if it has a tourism license to provide you with one of the best services or not. TRANIGO is one of the reliable service providers in the market serving customers for years. TRANIGO not only provide you commute for airport transfer but it can also take you to all the famous beaches and resorts. TRANIGO is the answer to all your taxi service needs.

There are many options available to/from Fethiye from/to Dalaman Airport to different areas of the region. All of them provide comfort that is proportional to the price. For a comfortable ride and transfer to your choice of destination, we recommend TRANIGO.
TRANIGO has years of experience with professional drivers and a fleet of cars. For more information, please click the link TRANIGO!!
TRANIGO Provides Transfer Services from Dalaman Airport to anywhere in Fethiye by our experienced and local drivers. You can now book your transfer service that best suits your needs through a simple process.
Book now your transfer and let us handle your ride. As an experienced and professional provider, our aim is to make the ride as comfortable and safe as possible.
To get the perfect solution for your travel needs from/to Fethiye Airport shuttle service, Fethiye Airport taxi service or Fethiye Airport transfer service to/from anywhere in Fethiye, TRANIGO is the best provider. Wherever you go, Go with TRANIGO!!