Reasons To Visit Izmir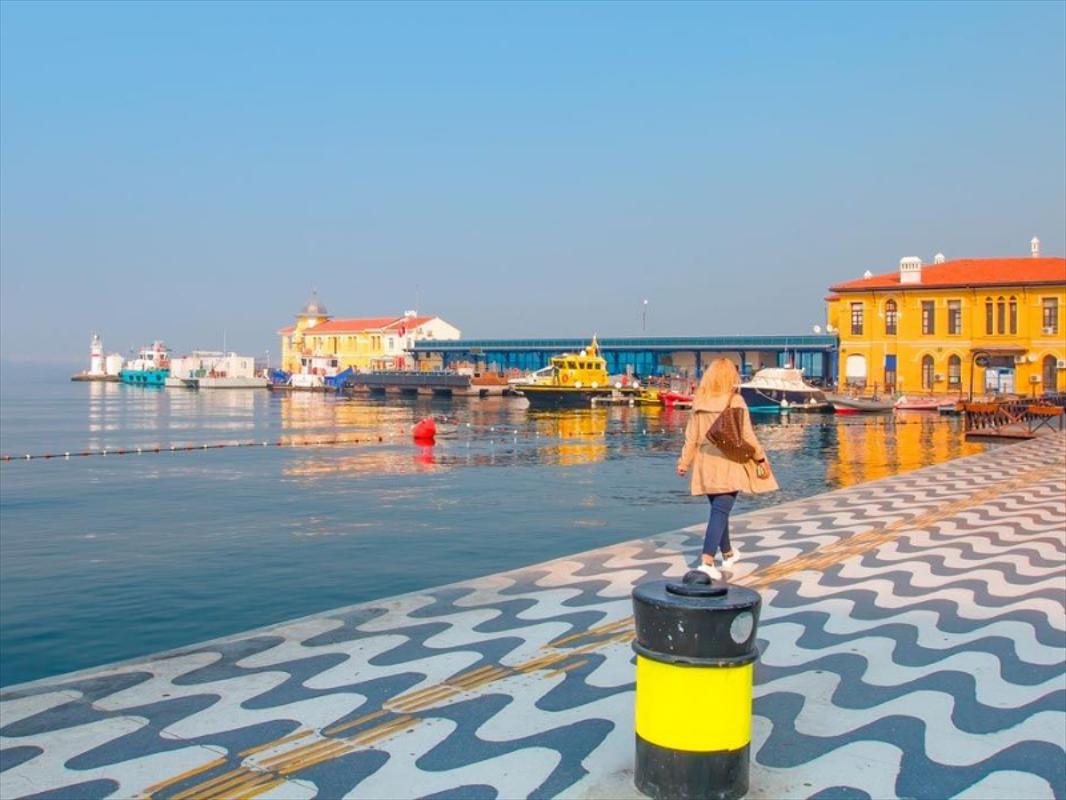 When you think about Turkey, Istanbul comes is the most preferred location for holidays. But what most people are missing out is the coastal line of the Aegean Sea and the rich history of the city Izmir. Being the third largest city, Izmir also happens to be a popular cruise port and gateway to the ancient Roman city of Ephesus. This city offers many reasons to visit Izmir.
Just A Step Away
It is one of the most accessible city which you can reach by flying from any place in the world. You can take 34 direct flight from around 86 destinations. You can also travel via Istanbul which is only one hour flight away. Izmir happens to be one of the cities with most sophisticated and easy transportation both domestically and internationally mainly because of its geographical location.
The city is only a few hours away from places like Kapadokya, Antalya, Mardin, Gaziantep, and Trabzon all of which can be accessed through direct flights. It has a beautiful coastal line and beaches. Moreover, you can also commute to Greek Islands via ferries.
Sunny Destination
This destination happens to one of the places with a remarkable combination of shining sun and a unique turquoise coastal line of Aegean Sea. You can enjoy your holidays almost 300 days a year at its unique bays with facilities offering all kinds of water sports. You can enjoy sunbathing and Turkish breakfast at the famous places.
City of Many Civilization
The city has always been one of the preferred destinations in both East and West sides. It has hosted many civilizations since its inception. The city was formed two times once by Smyrna back in 3000 BC and later in the 4th century by one of the Generals of Alexander the Great. It, therefore, has many historical sites like the Temple of Artemis another of the ancient heritage which is also included in the Seven Wonders of the World.
Famous The Cruise Destination
Izmir happens to be the most frequent destinations in the Aegean Region and has received many World Travel Awards. All the cruise line operates in 10 different languages and all the cruise guides are welcoming. The city also offers many water sports and has many fun activities lined up for the tourists which makes it one of the go-to destination for marine lovers.
City Art and Culture
Izmir is a place which is full of museums and cultural centers which is always hosting events, exhibitions, and festivals all year round. One of the most famous places is Izmir Archaeology Museum which is a short walk from the hill of Konal. It contains a collection of Greek and Roman artifacts. Adjacent to it is the Ethnography Museum which was built in 1831 when it served as St. Roche Hospital. It is a lovely 4 story building displaying local arts and crafts. In addition to these museums, you can also find Game and Toy Museum, Izmir mask Museum, Railroad Museum and many more. These museums are located in old and renovated mansions boosting the cultural heritage.
Home of UNESCO World Heritage Site
The city is rich in heritage and culture making as one of the important assets for the next generation. Two of the fifteen historical UNESCO World Heritage site are located in Izmir which is Pergamon and Ephesus.
Multi-Faith City
People in the city have always lived freely in mutual respect and tolerance. This city has been the hub of many religions and has an esteem position in the faith. It has the House of Virgin Mary and the first church built for Mary and Saint John. It also has many synagogues which date back to the16th century.
Tourists visit both domestically and internationally for tourism and worship purposes. Many ruined places have been renovated into museums or cultural center. It is a symbol of many religions living together peacefully. It has one of the second highest expats and retiree percent after Istanbul in the country
City of Flavours
Izmir has always been a multi-cultural city and is also known for the variety of foods influenced by Cretan, Greek, Balkan and Turkish cuisine. It's an agricultural region thus provides an abundance of fresh vegetables. The coastal line provides fresh fish. These raw material have become popular ingredients in recent years.
The two famous tastes are Boyoz and Kumru for the visitors. Boyoz is pastry and Kumru happens to be a special sandwich. Izmir happens to be one of the best food destinations in Turkey. You will also enjoy countless seafood cooked with special ingredients like salt and milk.
The destination for Cruise Trip
Izmir is considered to be the hottest destinations of a cruise ship in the Aegean Region and many tourists from Europe to Turkey through this Aegean channel. It has also received a leading cruise destination for many years. Izmir port has hospitable staff who can engage with tourist in 10 different languages. It is going to a destination for marine lovers. Are you ready to explore this city!!!
Shopping Heartland
Izmir has historic in Kemeralti Bazaar which is considered as the largest outdoor shopping center in the world. The bazaar is home to various world famous brands with discounted price. It also has local products thus making it excellent for shopping enthusiastic. You will witness the colorful side of the city and can also enjoy buying traditional things.
The Land of Handicrafts
The talented people of Izmir and the rich cultural heritage has helped in developing one of the amazing handicraft which is unique to Izmir. These handicrafts reflect history, modernism, and an amalgamation of different cultures. The most important cherished think in Izmir is evil eye bead which is believed to protects the owner from negative energy. among other handicrafts are weaving, shoemaking, weaving, matting, pottery, felting and many more. You can see examples of these arts in various museums and workshops.