Top Things To See In Ankara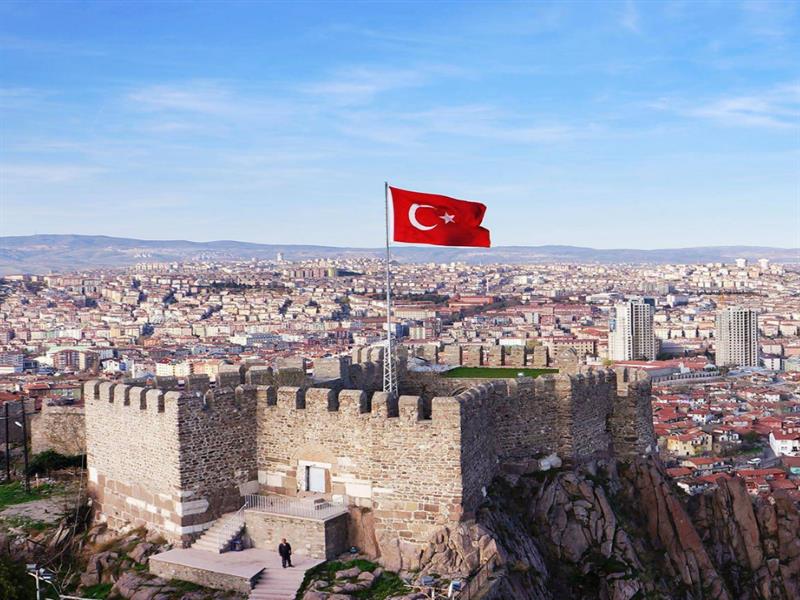 Ankara is the capital and administrative center of Turkey symbolizing the significance of independence and change of era in one of the leading nations. We bought a guide which will provide you with an opportunity to experience the Turkish culture and aura.
Ankara Castle
This castle will help you in enabling in the 360-degree view of the city. It is located in the district of Ulus where it originally served as a defense post in the old times. It is one of the strongholds of the city with the 42 pentagonal towers running at the top giving a magnificent view.
Anitkabir
Anikabir is the resting place of the Founder of the Modern Republic of Turkey. This beautifully designed museum built by an architect. This place attracts thousands of tourists every year who are enthusiastically interested in the historical significance of the place being presented here in the form of collections. This particular museum is divided into four parts; Road of Lions, Peace Park, Ceremonial Plaza and the Hall of Honour. You will be able to hear and see a lot of audio guides in different languages.
Museum of Anatolian Civilisations
It has been named as Museum of the year in 1997. This museum exhibits chronologically arranged from Paleolithic era and Anatolian archaeology. It is the best place for an introduction to the ancient history of Turkey and Ankara. You can see many artifacts and Hittite figures tracing back to the first millennium.
Atakule
This observatory tower opened in 1989 and stands along at a height of 410 feet. Ata means ancestor and kule means tower, symbolizing the founder of the President of the Republic of Turkey. It is historical landscape located in Canjaya and is opened for tourist to look out over the city. You can also enjoy eating while having a 360-degree restaurant giving your panoramic.
Çengelhan Rahmi M. Koç Museum
This museum is located next to the Ankara Castle which exhibits a wide range of material from transport, industry, and communications. These have generously been donated by Koc family. You can find collectibles for everyone. This place is perfect for children.
Genclik Park:
This is the first thing that you will encounter or see if you take the train to Ankara. You can see the Ferris wheel at Genclik Park surrounded by the greenery and water features. It has many pools, amusement park, open-air theater, and miniature trains. There is also kiosk set from where you can also purchase different eating and monuments.
Kuyumcular Çarşısı in Beypazarı
This is one of the rich historical and proud heritage place famous for silverwork, jewelry and Turkish souvenirs. This place is full of jewelry, clocks, handicrafts and many other artifacts full of local characteristics which are available in Turkish household.
Haci Bayram Mosque
This mosque was built in the 15th century and is dedicated to Bayram Sufi order. It is considered to be one of the most significant mosques in Turkey. You can witness Arabic calligraphy on the walls, painted engravings on wood and unique features on the mosque. Tourist comes to this place for both religious and architectural significance.
Roman Bath
This bath helps in understanding Roman history. This bath was constructed in the third century by the Roman Emperor Caracalla with three principal rooms of hot baths, warm baths, and cold baths. These baths were active in the eighth century but were destroyed by the fire leaving behind only ruins. You can understand the aura created by the wonder and mystery surrounded by it