Top Restaurants in Ankara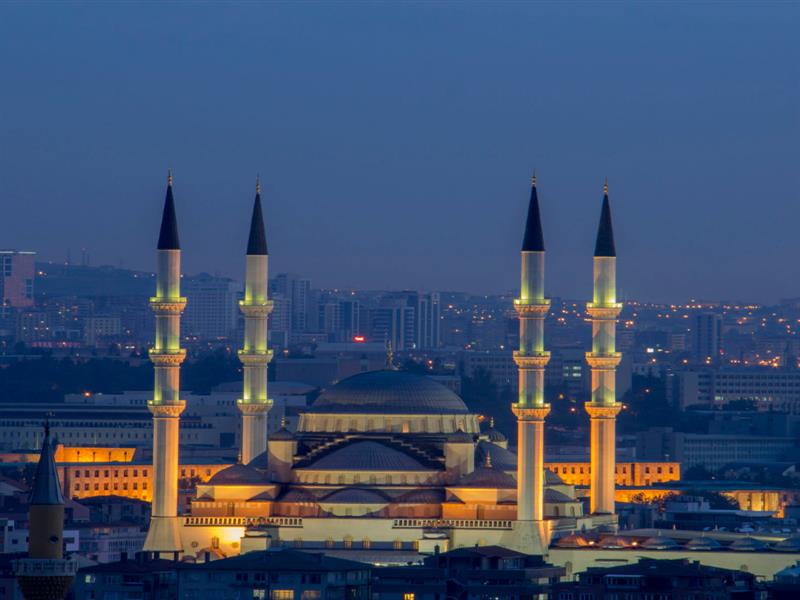 Ankara being Turkey's capital is the second largest city of the state and political hub for all international affairs. This country thrives in the cultural center giving aura of ancient history, modern and metropolitan character with a diverse taste and dining options. This guide brings you the list of the best-chosen restaurants to awaken taste buds of your tongue.
Washington
It is considered the most classic Ankara experience and was frequently visited by Hillary Clinton. This restaurant is in the mid of capital old town setting it apart by its interior of soft tones and elegant furnishing. Its outdoor terrace provides an impressive view of Ankara landscape. The history of this place dates back to 1950s and has blossomed over the years while serving international platters alongside rich dishes like mhalep işi kebab – grilled meatballs, peppers, onions, and spices.
Trilye
It is in the middle of the Anatolian plateau where you would be surprised to enjoy the fish at this place. This place is surrounded and covered by the apricot and cherry trees with wide windows. Every night at Trilye chef and owner Süreyya Üzmez entertains guest by serving choices like shellfish, dentex, seas bass and many other surprises for you every night.
Boyacizade Konagi
Its restaurant a restaurant built in old Ottoman mansion house. It has both outdoor and indoor setting. In the outdoor setting, it has a stone-paved courtyard where some tables are set for guests so that they can enjoy fresh air and views of Ankara Kalesi. Its menu is a mix of both traditional and international dishes and the best fish dishes. The interior is set with Persian style rugs, old pictures, and spices which give a charismatic style with Turkish music being played in the background.
Hayyami Sarap Evi
The dining room is created in a romantic atmosphere where you can select dishes from the mixture of both local and international dishes on the menu. The cheese platters go with 240 wine offering with best of local dishes like salçalı sosis.
Balıkçıköy
This is one of the Ankara's favorite seafood restaurants sheltered by tall hedge separating the terrace on the roadside. It has marine decore with light furniture providing an enjoyable environment for meals. You can select from meze and variety of fish to satisfy your taste buds.