London city is immersed in the history with eye-opening antique and ruins at every corner of the city. The city has many striking landmarks like the Tower of London, Westminster Abbey, Big Bens that are easily recognizable landmarks. You can stroll around the old city, museum, ancient quarters while enjoying all the modern facilities of an advanced city.
London is also the hub of art and culture that instills inspiration and imagination among the dwellers. London has always been known for its independent thinkers and critiques. The creativity of the city is reflected in the theatrical hubs, contemporary art, music, writing, poetry, design, and architecture. Food is another dimension that reflects the richness of the culture.
The city is a multi-cultural and diverse city with around 270 nationalities and 300 tongues. It is a cosmopolitan city with famous food, music, and fashion. It has famous and historical Museums like the British Museum and the Victoria and Albert Museum that have collections reflecting the century-old history. You can also enjoy the Richmond or Hampton Court Palace, Kew Gardens that provide a beautiful panoramic view of the River Thames.
London has six international airports that make it one of the extremely accessible destinations. It is also a perfect hub for a shopping break where travelers can enjoy all kinds of brands. London is one of the best tourist destination and a place to enjoy a prolonged holiday.
Are you planning a trip to London? Do you want to visit Big Ben, the London Tower and witness the changing of the Royal Guards? Do you want to know more about London? Are you worried and confused about transportation in the city? Well TRANIGO brings a perfect solution for all your travel needs whether it is London Airport Shuttle or London Airport Transfer, London Airport Taxi service to and from London Airports. TRANIGO is the answer to all your London airport transfer & airport taxi service needs.

Wherever you go, Go with TRANIGO!!!
London Postcodes Information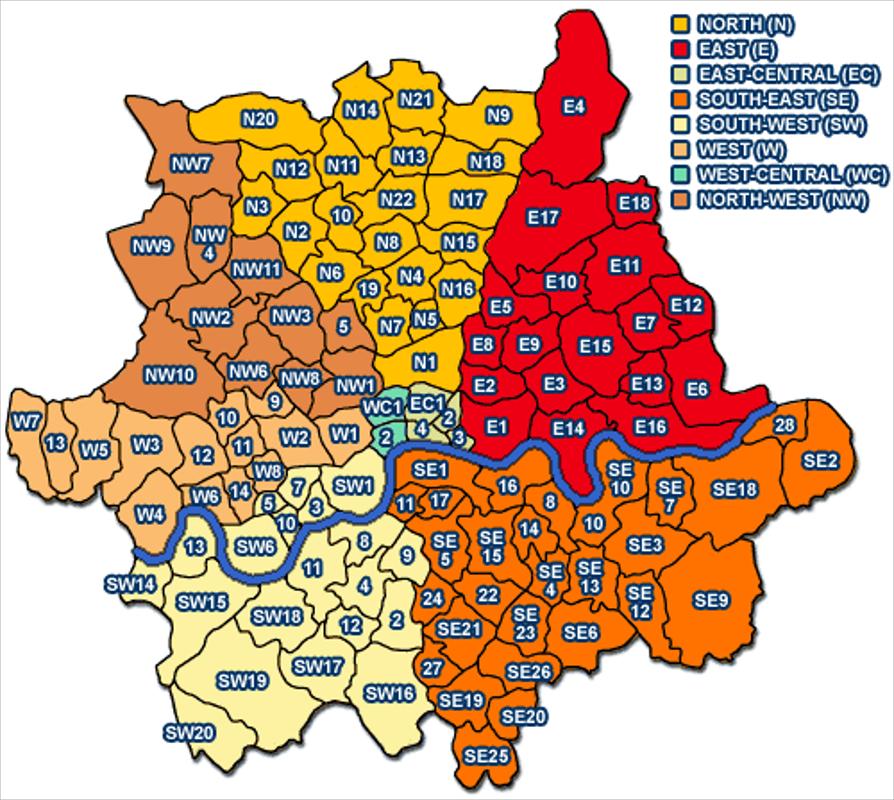 Do you know how to find an address and how to recognize postcodes in London? If you have never been to London before, you may not have any idea about it. During your first visit, you will notice there are combined two sets of numbers and capital letters. Here it is a short brief that will help you to recognize London Post Codes.

WC (Western Central), W (Western), SW (South Western), SE (South Eastern), NW (North-western), N (Northern), EC (East Central), E (Eastern)
There are also the divisions of these areas. For instance, there are 4 districts in the EC area. Each one of those districts has a number.
Example: EC1 = the head district, EC2 = Bishopsgate, EC3 = Fenchurch Street, and EC4 = Fleet Street.

Moreover, an extra letter can also be added to these codes to indicate a more precise location.
Example: EC area: EC4M = St Paul's
Here they are some postcodes in London
W1 (Marylebone, Mayfair and Soho)
WC2 (The Strand)

To get more information about London Postcodes, you can visit https://www.doogal.co.uk/london_postcodes.php.
Region Locations